The 46th Mary Graham Lasley Scholarship Competition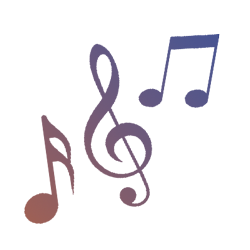 Now in its 46th year, the Mary Graham Lasley Scholarship Competition encourages young performing artists in Virginia, Maryland, and the District of Columbia. In the 1980s, Mary Graham Lasley was a major figure in the musical world of Metropolitan Washington, D.C., and was active on the boards of the Washington Opera Guild, the Alexandria Symphony Orchestra and the Alexandria Symphony Guild, predecessor of today's Symphony Orchestra League of Alexandria, Inc., known as SOLA. In tribute to her contributions, her family and friends established a trust in her memory upon her death. The Trust and SOLA support the annual Competition.
Competition
The MGL competition will begin at 9 am on Sunday, March 3, 2024, at Northern Virginia Community College Alexandria Campus – in the Center for Design, Media and the Arts, 3001 North Beauregard Street, Alexandria, VA 22302
For strings, winds, piano, and percussion – Each contestant must perform a significant movement of a concerto or work of equal difficulty composed for solo instrument and orchestra accompaniment. Performance time is limited to 15 minutes or less for each contestant. The composition must be performed from memory. Concert dress is required.
The competition is limited to 15 students, based upon date of receipt of application. The deadline for applications with a nonrefundable fee of $50 is January 5, 2024. A 10-15-minute, unedited sample video audition or internet link must be submitted with the application. Notification of acceptance will be made by January 12, 2024. Contact: email Sharon Walker at [email protected]
Purpose To encourage and foster the development of student performing artists in the Commonwealth of Virginia, District of Columbia, and State of Maryland.
Awards Cash prizes of $2,500, $2,000 and $1,500 will be awarded with the opportunity for one of the winners to be invited to solo with the orchestra or a chamber group at the discretion of the Music Director. Judges will have the option of naming one, two or three winners. Winners will be announced at the close of the competition, and applicants are encouraged to stay for awards ceremony photos.
Eligibility Any current full-time graduate or undergraduate student of music who either: attends any college, university or conservatory in the Commonwealth of Virginia, District of Columbia or State of Maryland or is a legal resident of Virginia, D.C. or Maryland and currently studying elsewhere in the U. S. is eligible. Previous competitors, except first place winners, are eligible. Students whose résumé does not reflect sufficient performing experience may not be accepted for the competition. Contestants may not be more than 25 years of age as of March 3, 2024.
Judges To be selected by SOLA Scholarship Committee. Judges' decisions will be final.
Rules 1. Composition must be performed from memory. 2. Applicant must provide 3 copies of full score sheet music for judges. The name of competitor, teacher or school may not appear on copies. 3. Contestant must provide his/her own accompanist. Rehearsal rooms will be available prior to performing. 4. Applications must be accompanied by a 10-15-minute, unedited sample video audition or internet link, postmarked or emailed no later than January 5, 2024.
Fee A nonrefundable entry fee of $50 payable to "SOLA" must accompany the application form below.
Checks and applications may also be mailed to MGL Scholarship, SOLA, P. O. Box 25993, Alexandria, VA 22313
After submitting, please allow 10 to 15 seconds for the information to upload. All information will remain confidential.
After you have submitted this application you will receive an email confirmation.